A Few Words About Us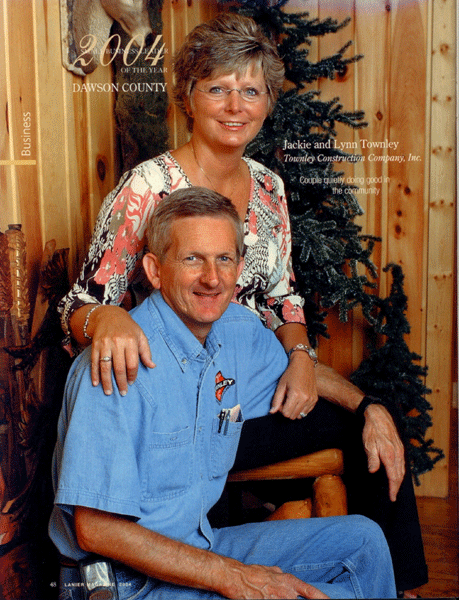 Jackie and Lynn Townley run their family-owned construction and plumbing businesses together. What began as a handyman repair service in 1982 blossomed into several successful businesses with an ever-growing list of plumbing services.
The Townleys have since founded Dawsonville-based Townley Construction Company, Inc., Townley Sweeping, and Townley Portable Toilets, Inc., servicing both residential and commercial clients throughout the region.
With all their businesses combined, there isn't much the Townleys can't handle. From big jobs like trenching and excavation, video scope camera inspection, and septic tank pumping to installing water heaters and repairing kitchen faucets, the Townleys' motto is "one call fixes all."
Their businesses proudly strive to offer quality work and dependable, courteous service. It's a reputation that has won them several nods: they're the general contractors for both the Etowah and Lumpkin counties' Water and Sewer Authorities.
But it's not just their businesses' growth and ethics that have earned the couple the honor of being named Business Leaders of the Year – it's their commitment to community involvement. Each year, the local Chamber selects a business leader who has made a significant impact on the community by demonstrating a commitment to local economic growth. Those nominated have also proven to be dedicated to making the community a better place through active participation in the area.
The Townleys are corporate sponsors of the American Red Cross, Dawson Arts Council, and Relay for Life. When not entrenched in water and sewer line installations, they volunteer their time to help with the Etowah Water River clean up. They also help with the Care for Kids of Dawson County (formally known as the Star Bright Foundation).
"They're very quiet people that go about doing good in the community," said Linda Williams, president of the Dawson County Chamber of Commerce. "They're just highly thought of among their peers and anyone who knows them. This is a family business that had been long overlooked as far as the contributions they make. They provide quality businesses and jobs and make a difference by the kind of people they are."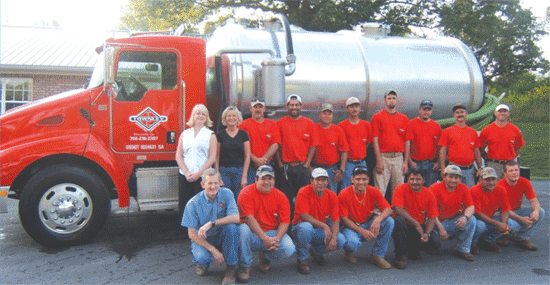 Business isn't everything to the Townleys. Their business ethics might make them good corporate citizens, but their generosity makes them good neighbors.
"We try to support the civic groups, like the Dawson County Senior Citizens and Lions Club, and Dawson County Volunteer Fire Department. We are proud of the youth of our county. We have always tried to encourage and support them through the school system and recreation department," said Jackie Townley.
The couple credits their 21 employees – among which is their nephew Chuck, who came to work with them in 1983 – as the reason for their success, along with a higher power.
"The Lord has blessed us and we try to give him the glory for all that we are. We believe we are to give back to county and community. Through the hard work and dedication of our employees we were given this honor."
Want a quote?
Events and projects vary case by case and require certain types of equipment and services. We're happy to suggest the number and best sizes of waste rental equipment and the right types of construction services to best serve your needs. No pickup or delivery fees! Let's chat about how we can provide the best for your needs at an affordable price.